'Team Beacon' victorious in Maths Challenge!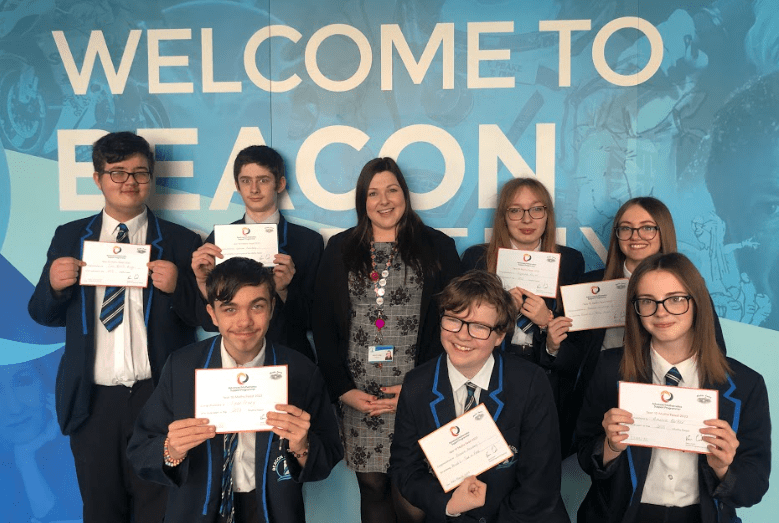 Our Year 10 'Maths Squad' entered the North East Lincolnshire Maths Challenge held at Cleethorpes Academy.

We are incredibly pleased to report that the Beacon Academy team won the competition, placing 1st against all the other schools.

We are very proud of the students for their fantastic success and thank you to Miss Lodge for leading the students and Mrs Cook for supporting on the day.